overview
connects
people
to
people
, 
information
, and 
opportunities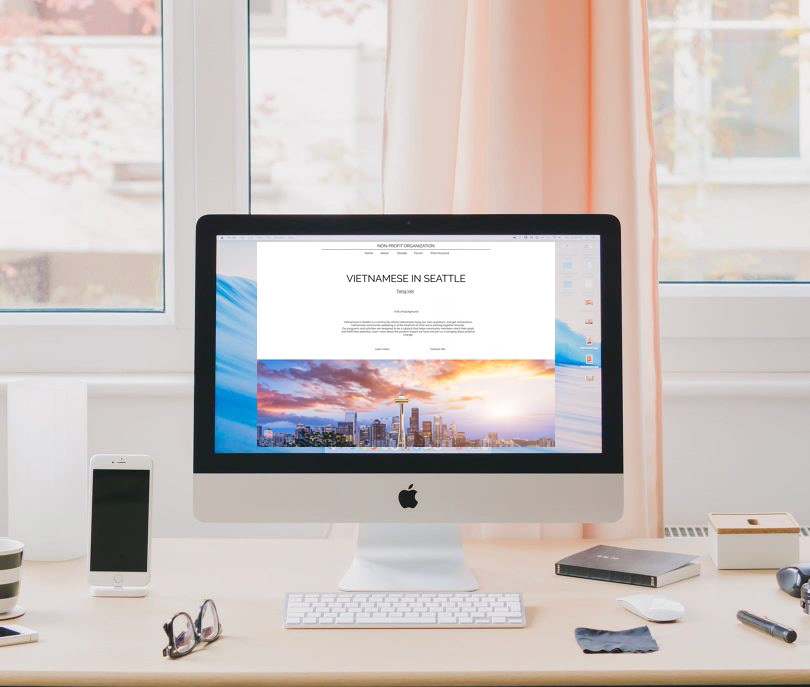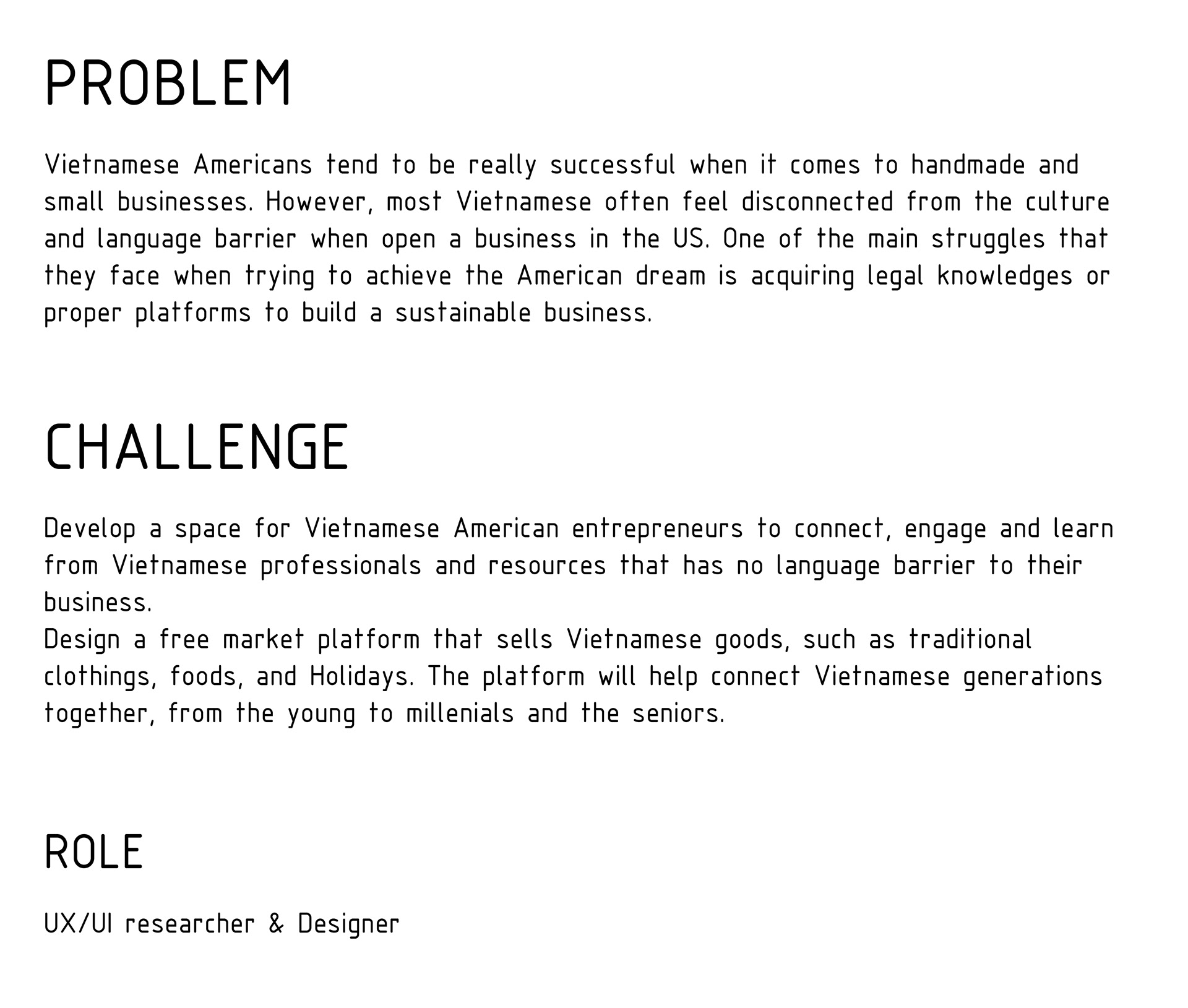 FOCUS GROUPS Interviews
​​​​​​​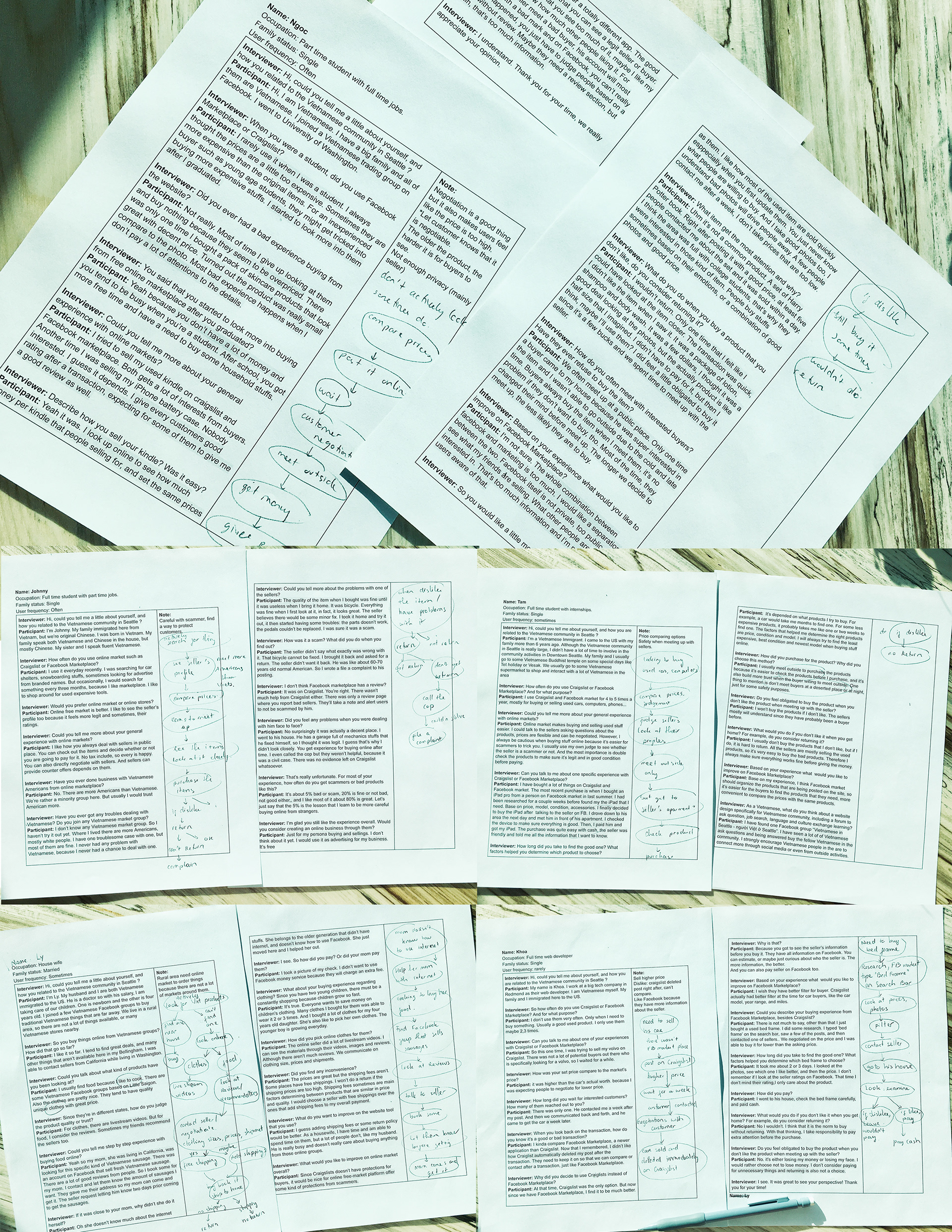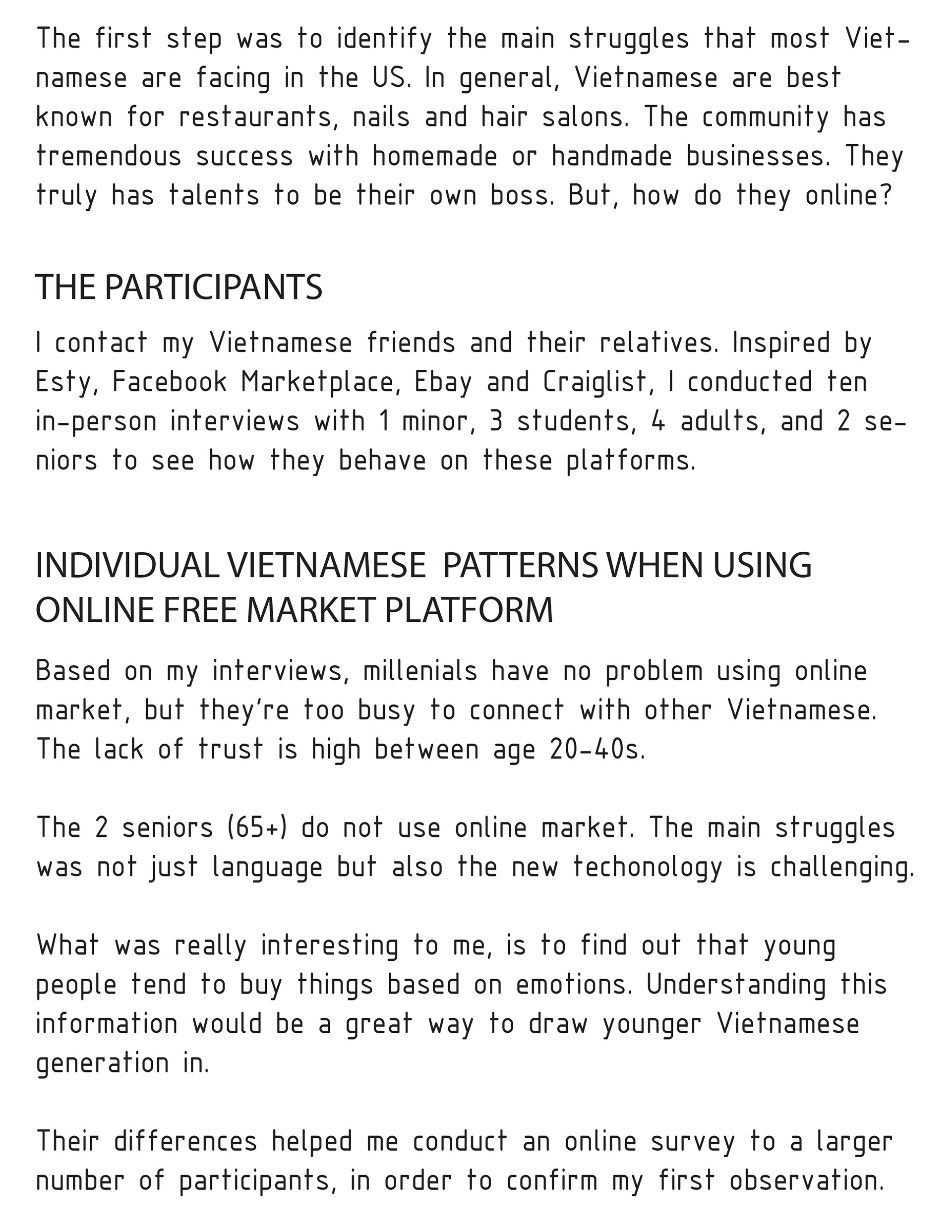 SURVEY forms
​​​​​​​​​​​​​​
analyze survey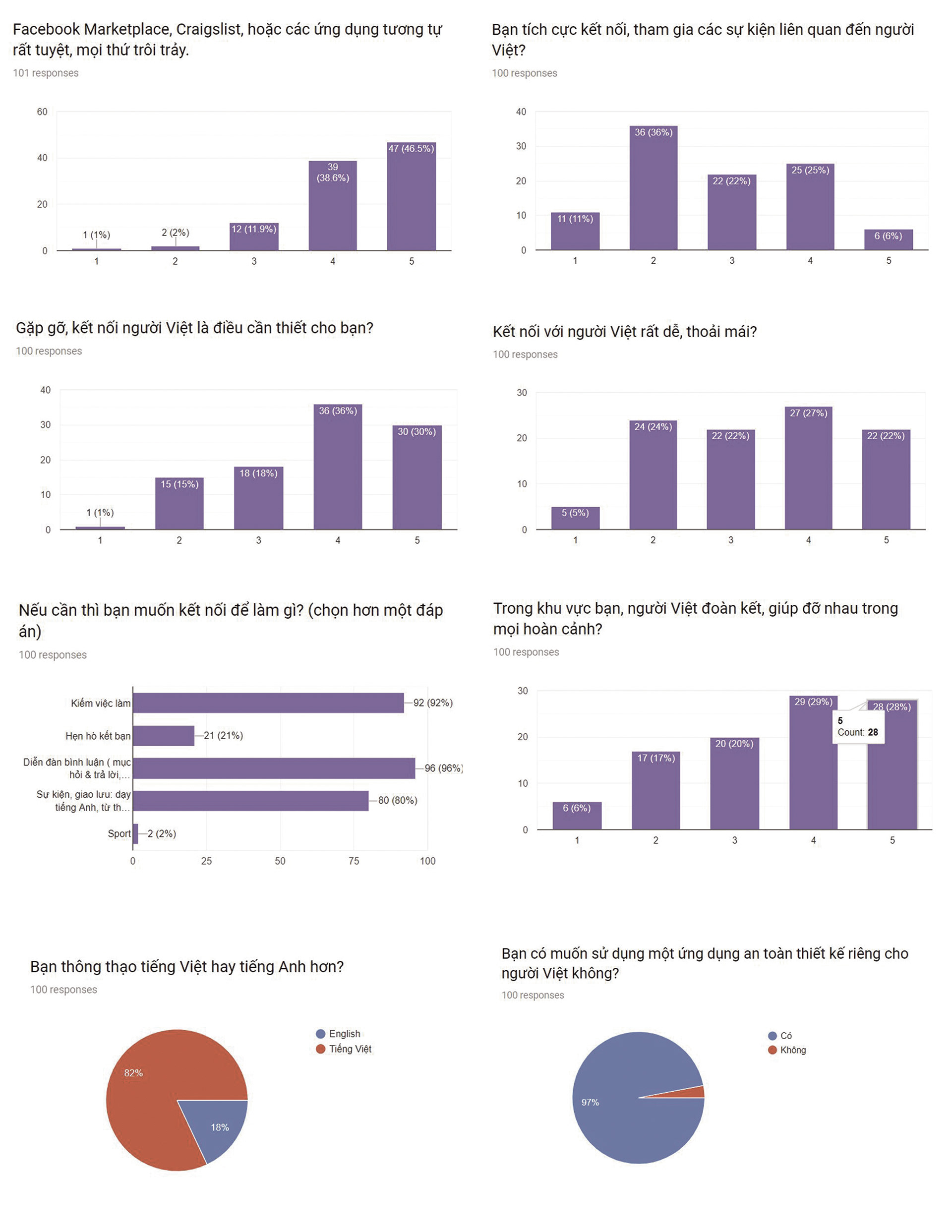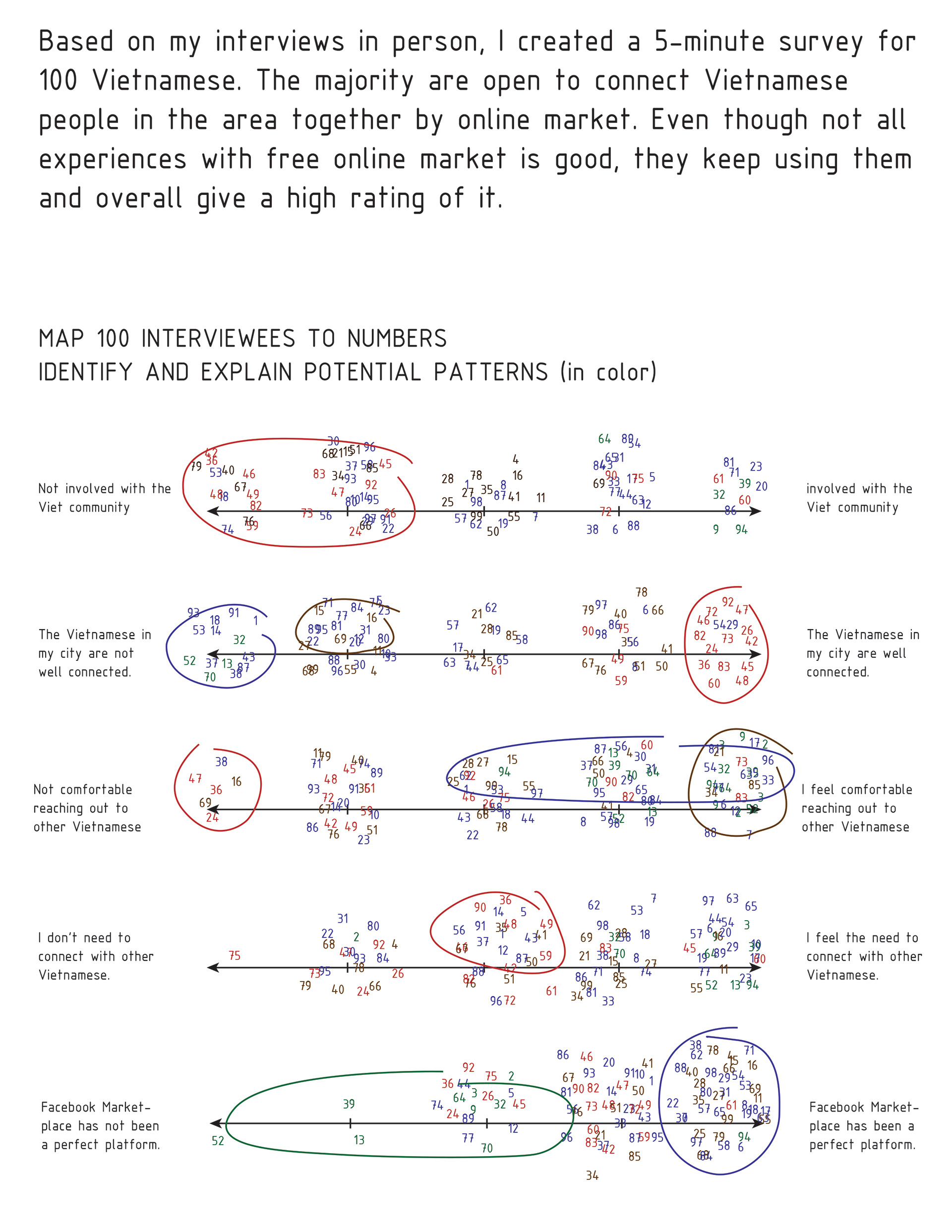 personas and scenarios
"as a
[persona]
, i want to
[goal]
so that i can
[reason/benefit]
"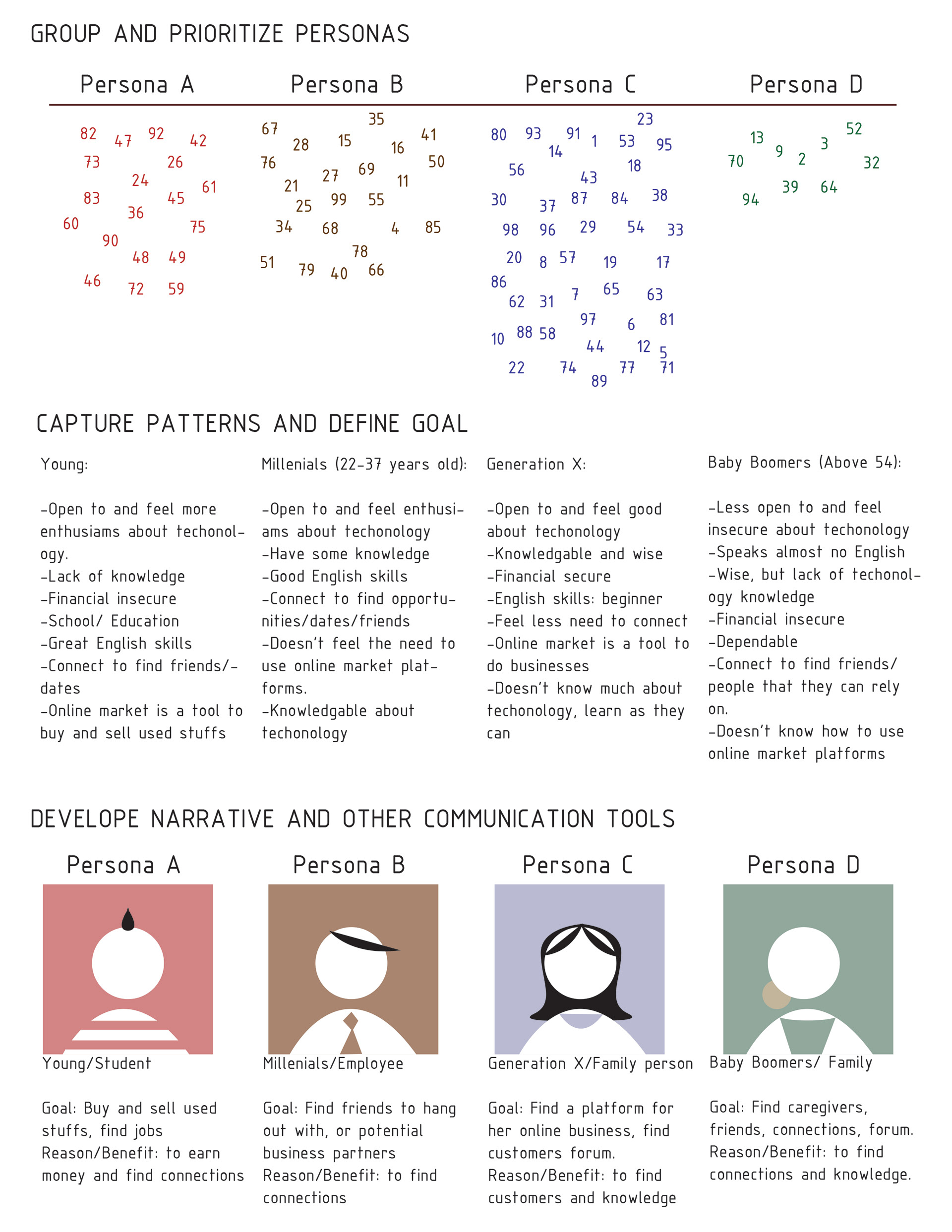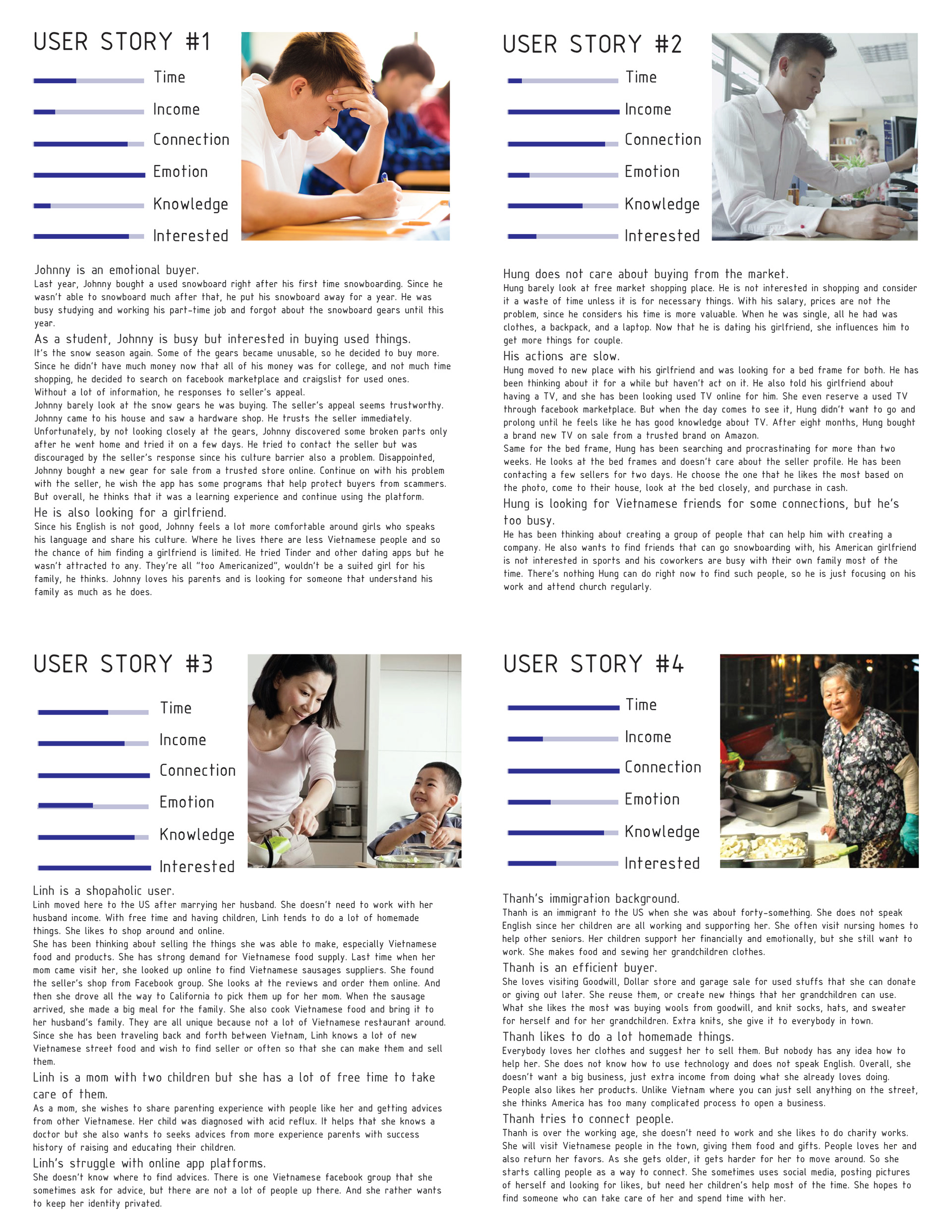 mapping the user's journey

For each persona I created one user flow that details the entire experience and touch points that a user have with the app.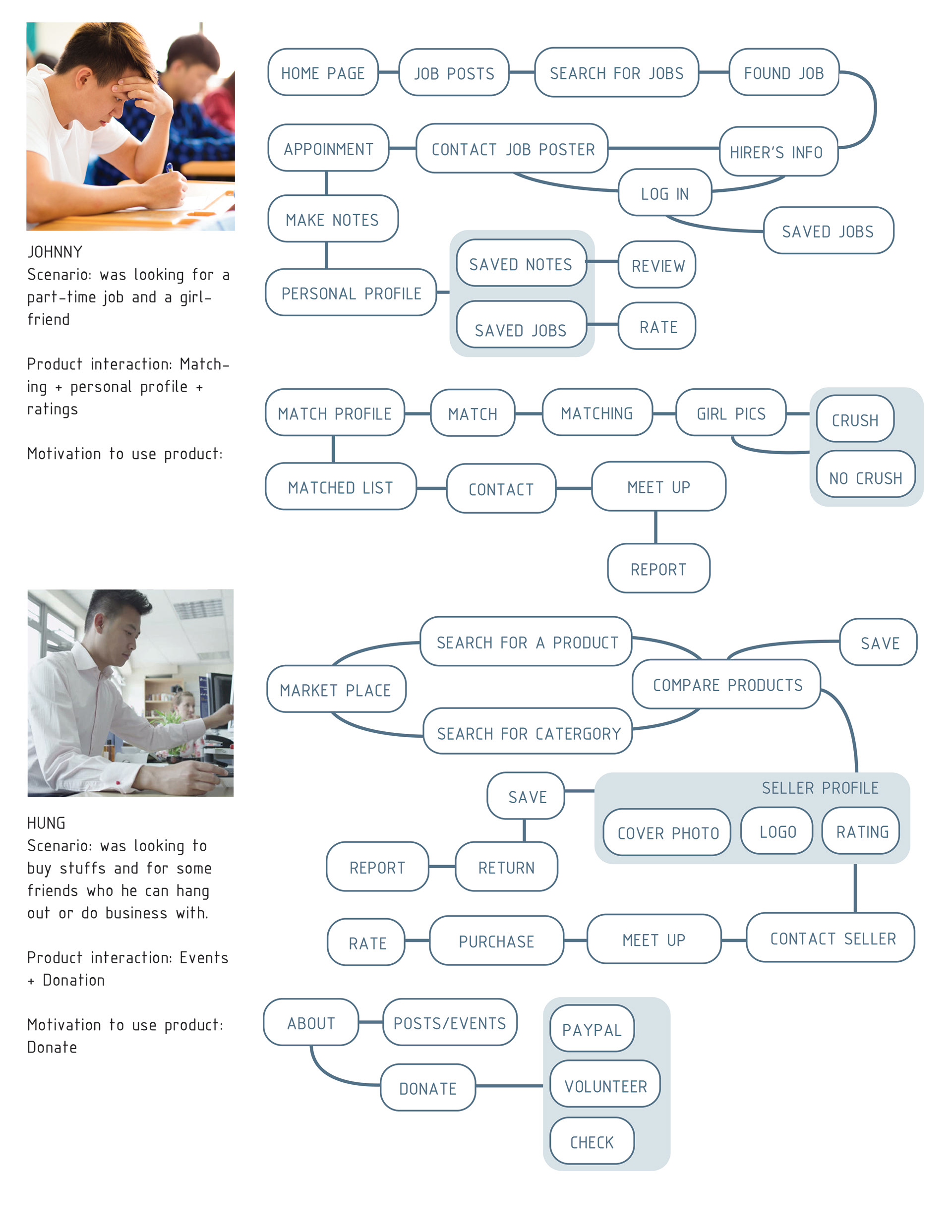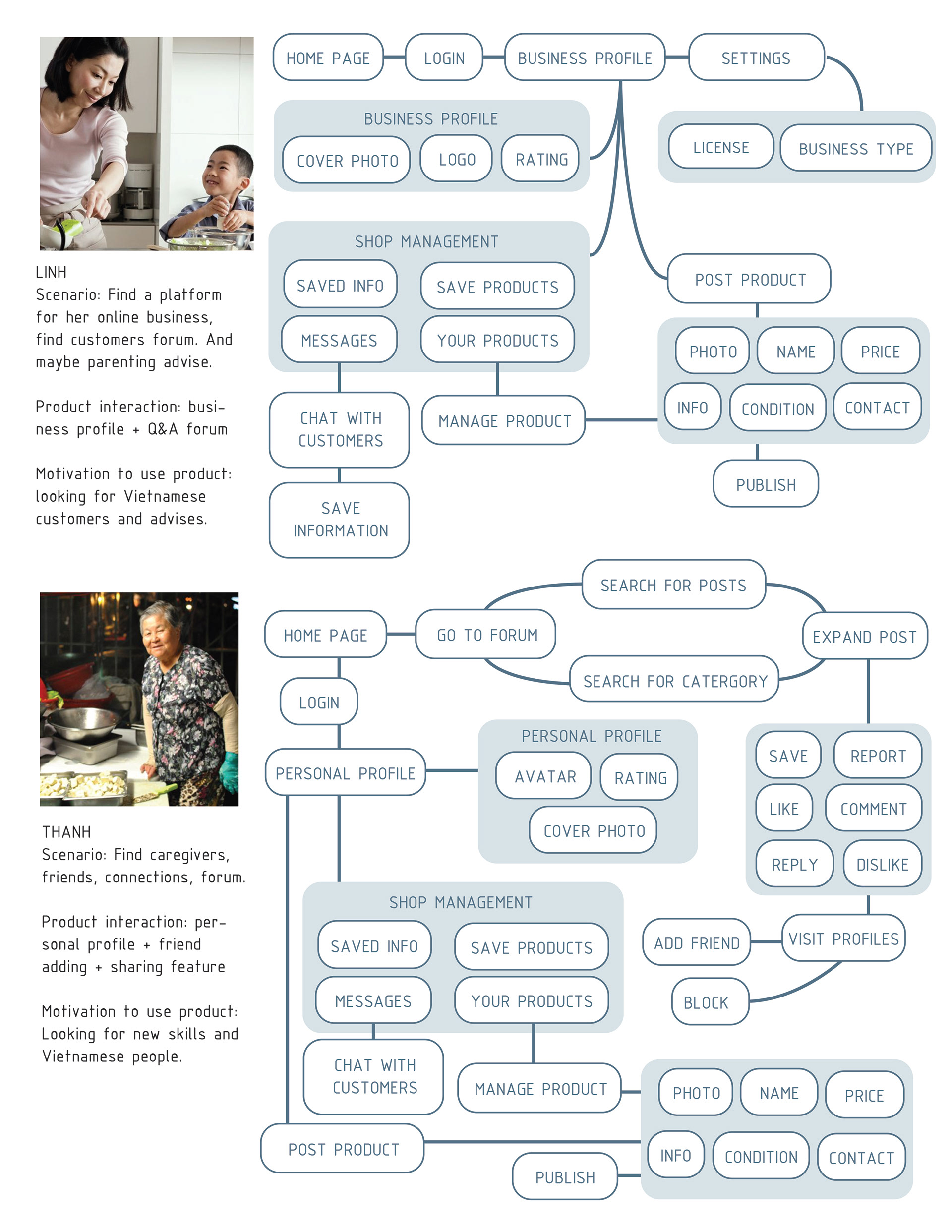 mental model: all the potential thoughts, beliefs and emotions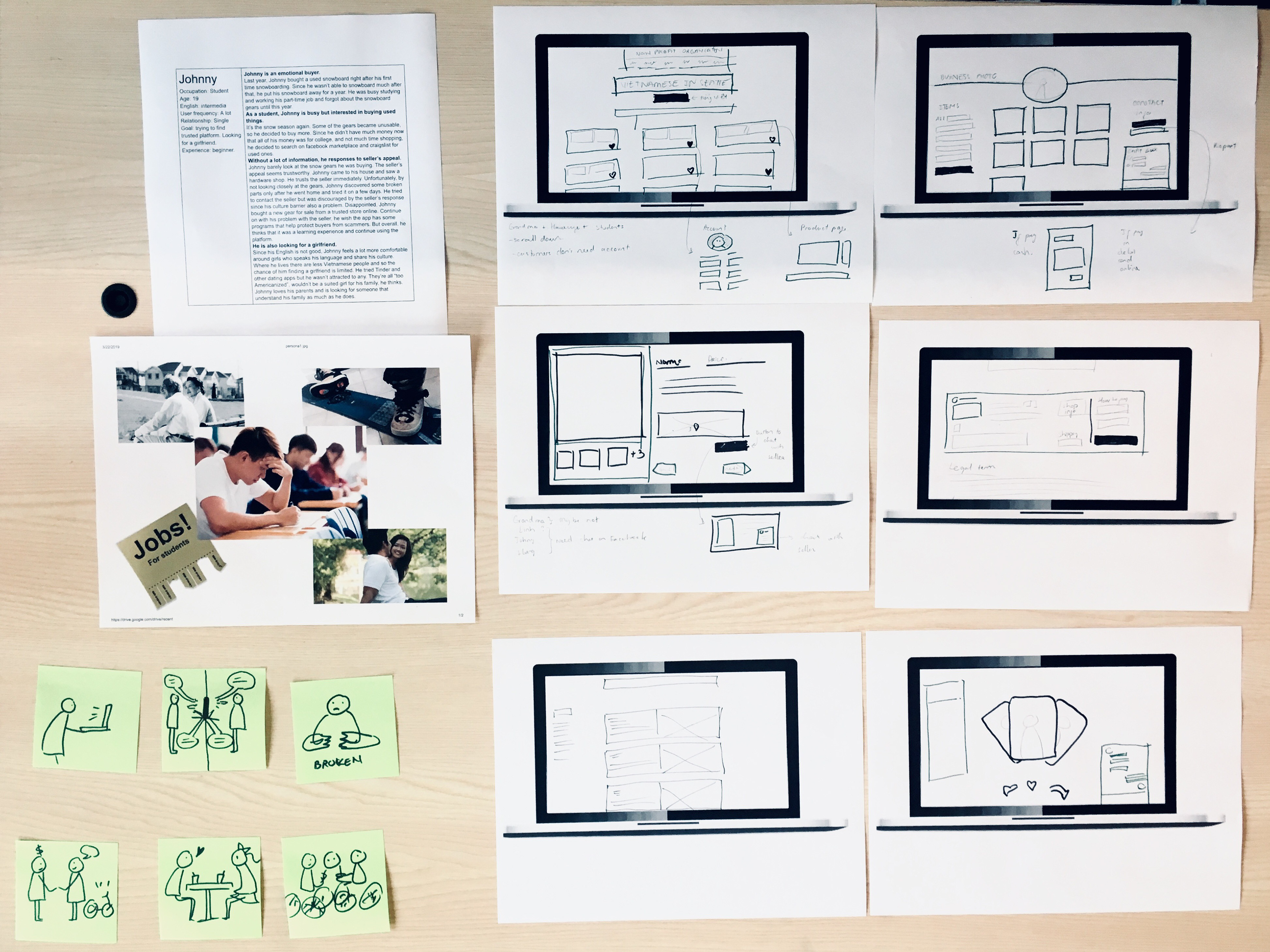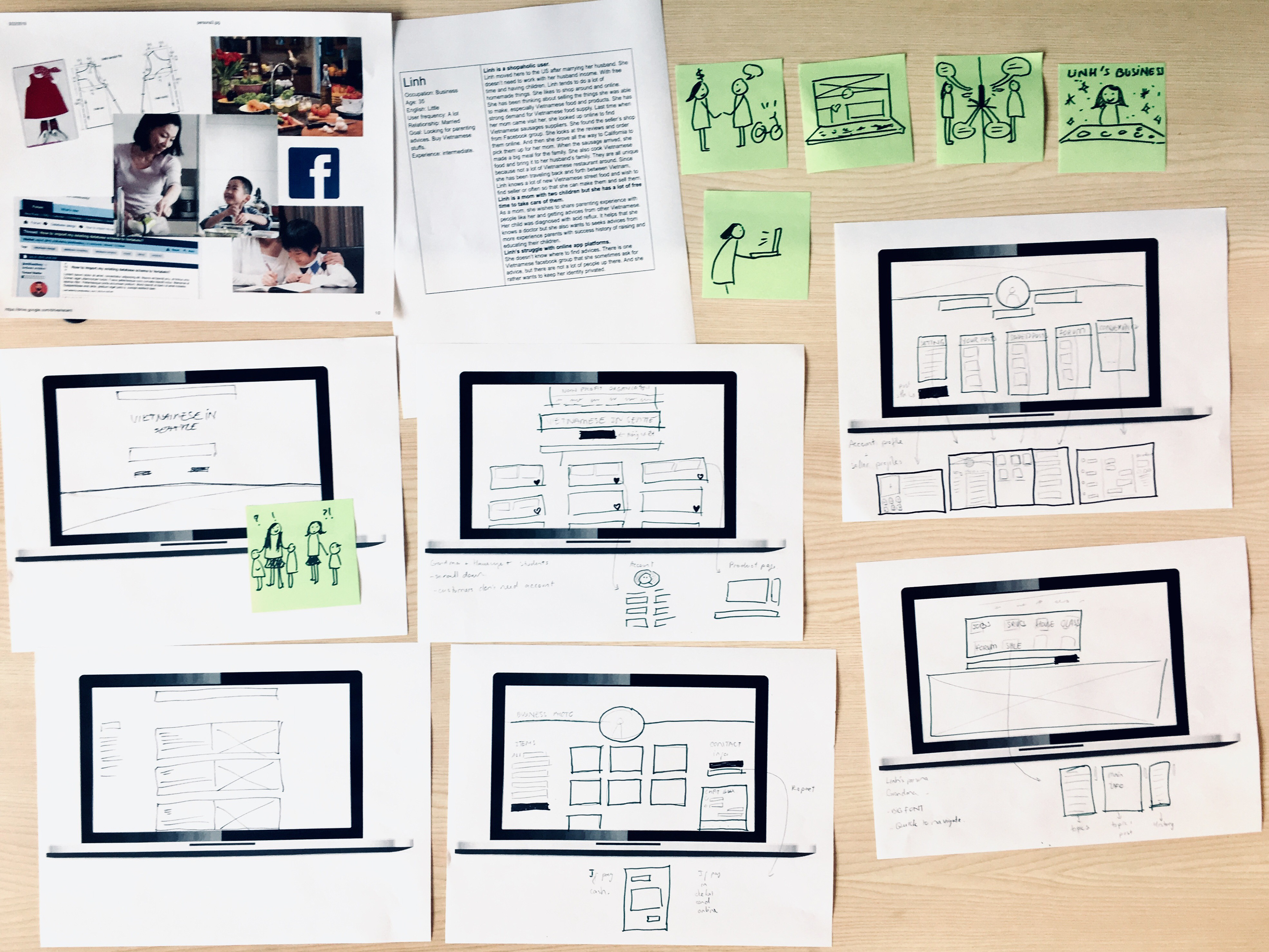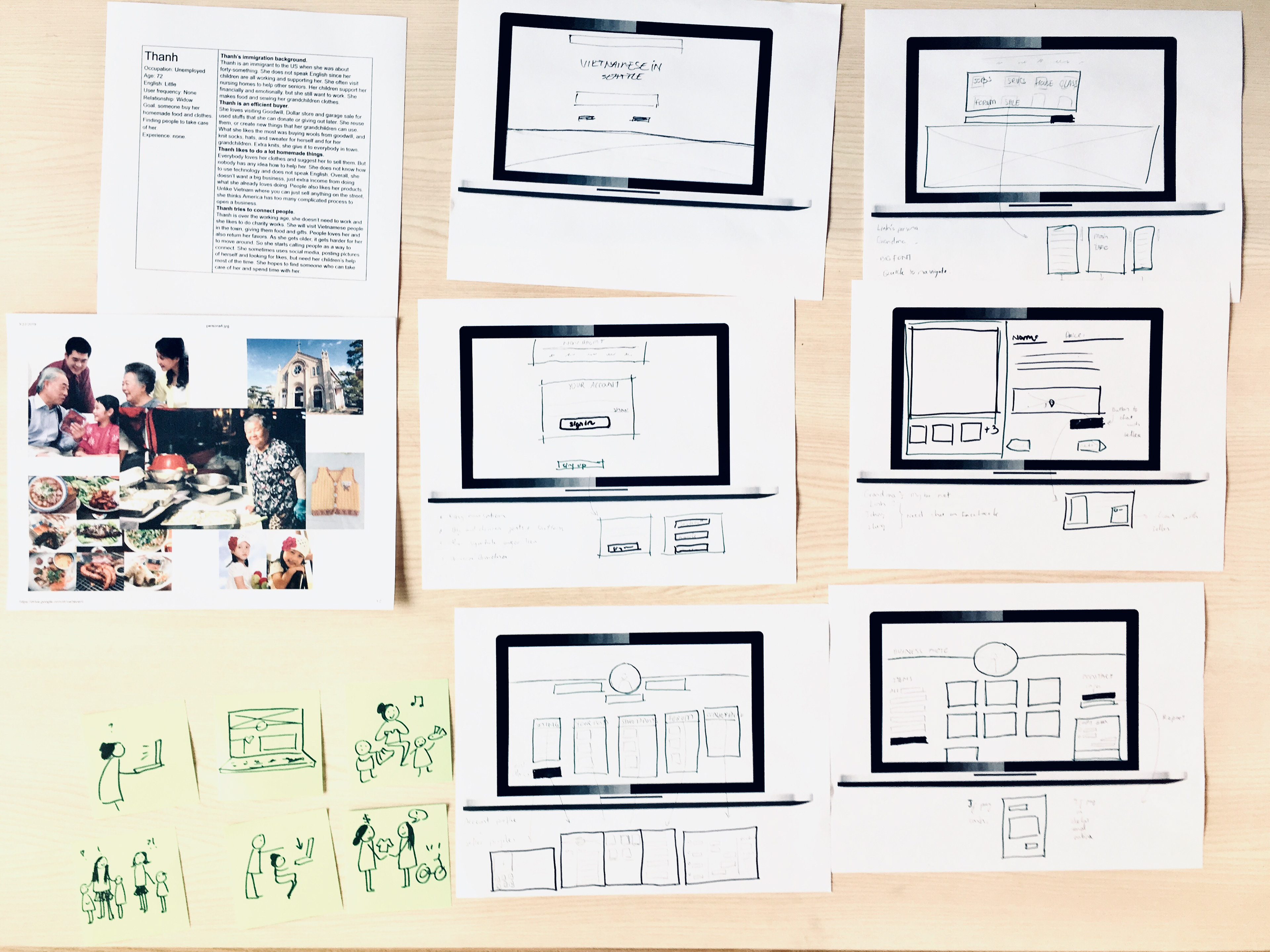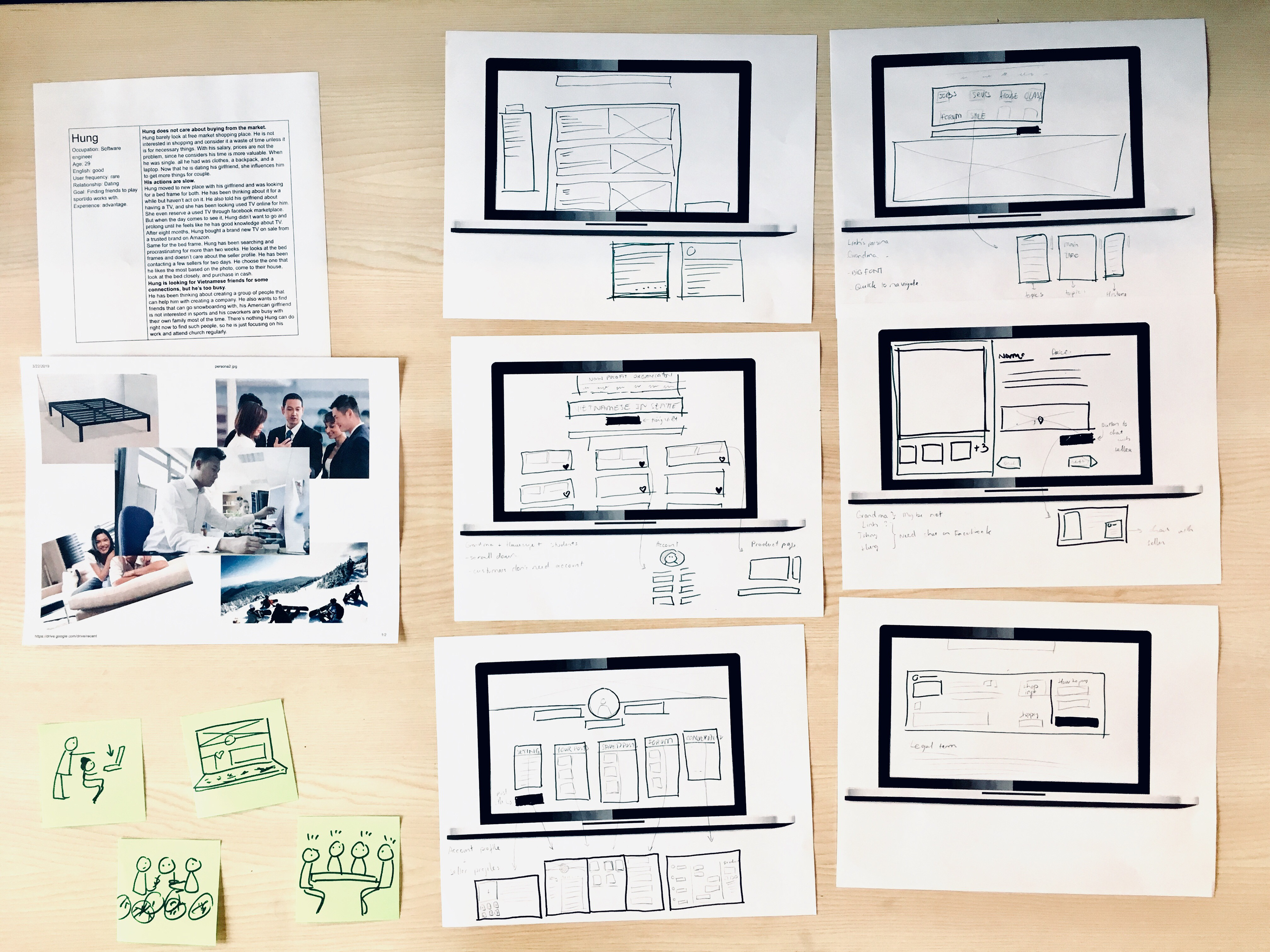 information architecture
connects 
people
 to the 
content 
they are looking for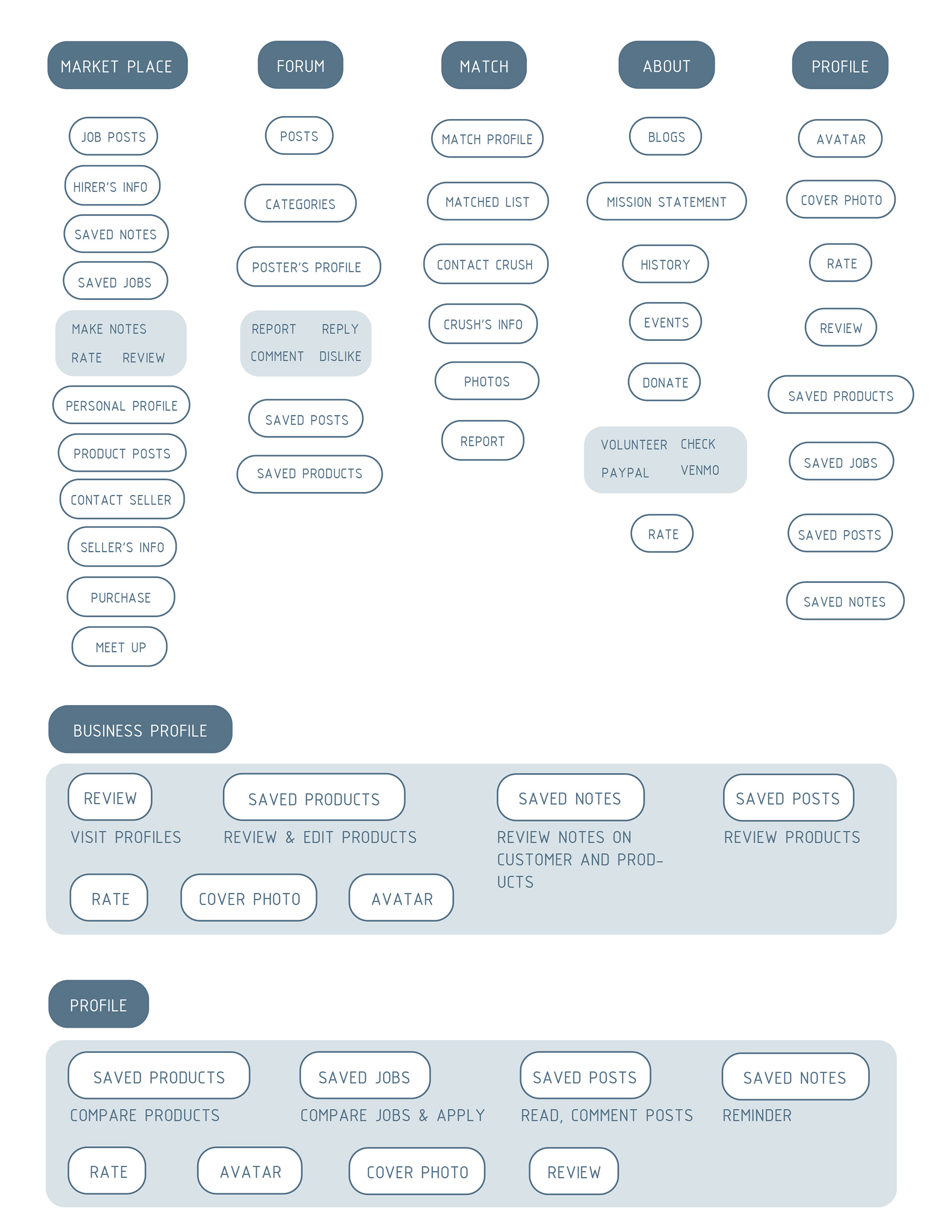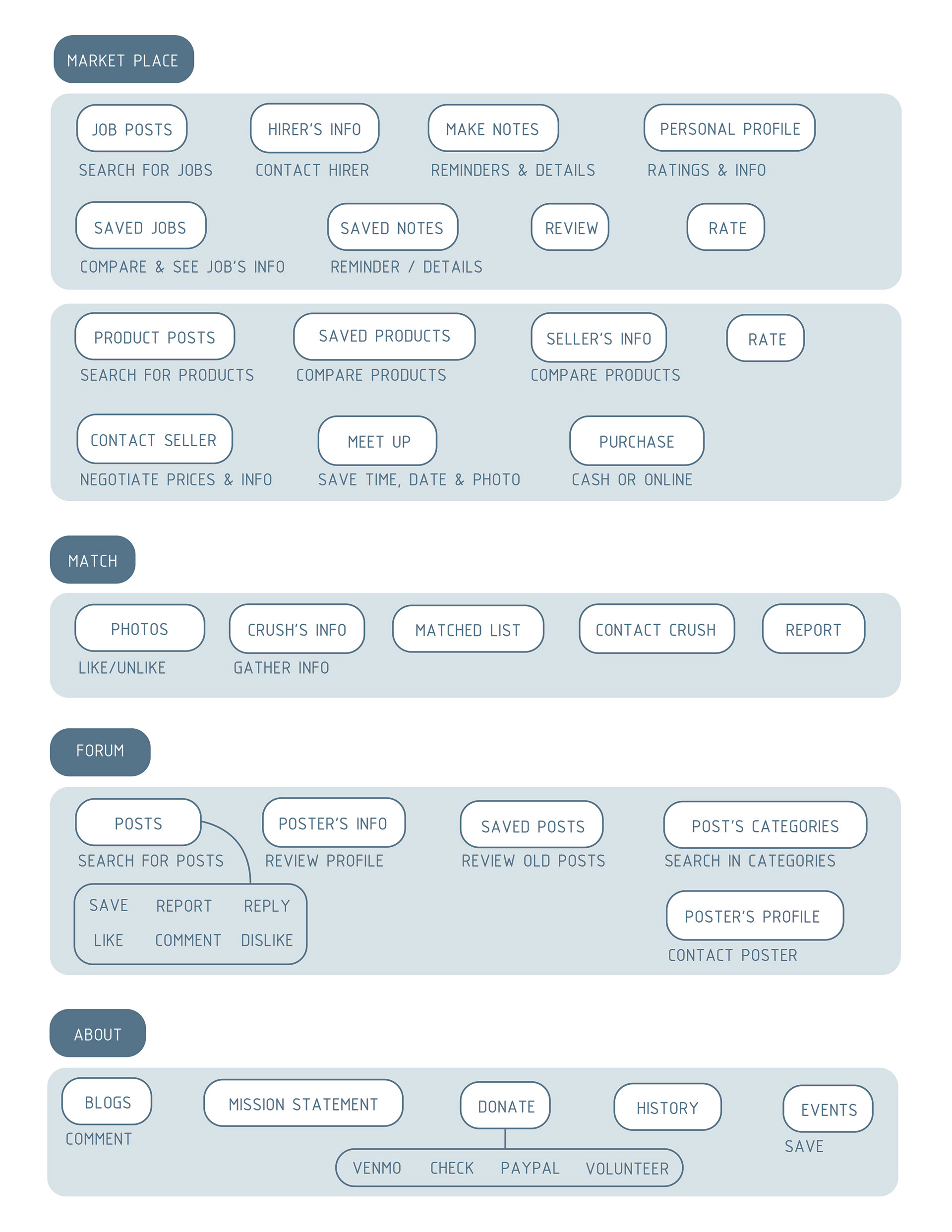 After establishing my list of user stories, I proceeded to build the information architecture for the website. During this phase, my focus was to establish the features, page arrangement, menu item and terminology that is easiest for users to understand and relate. To produce the information architect/sitemap of the app I used Figma.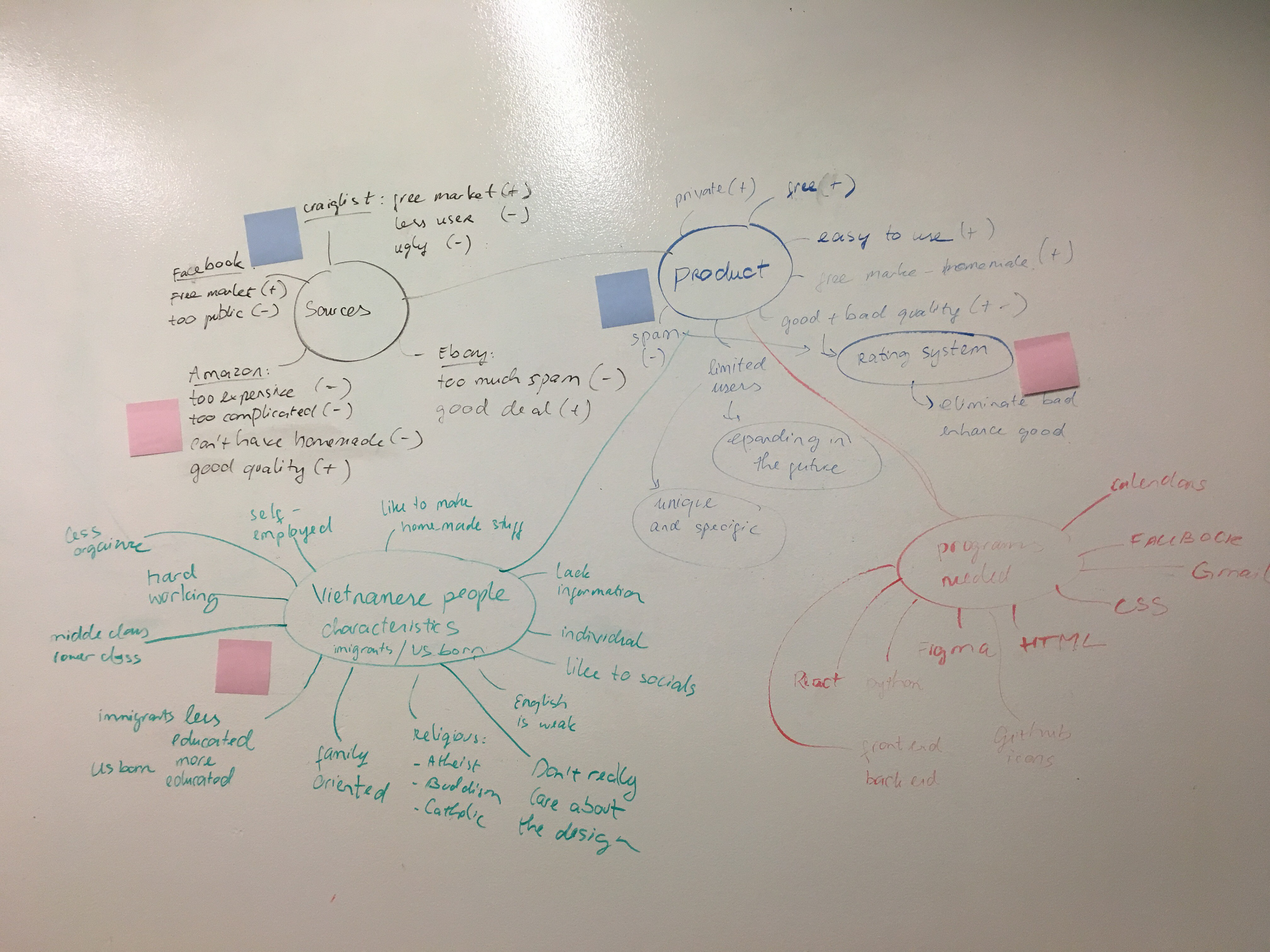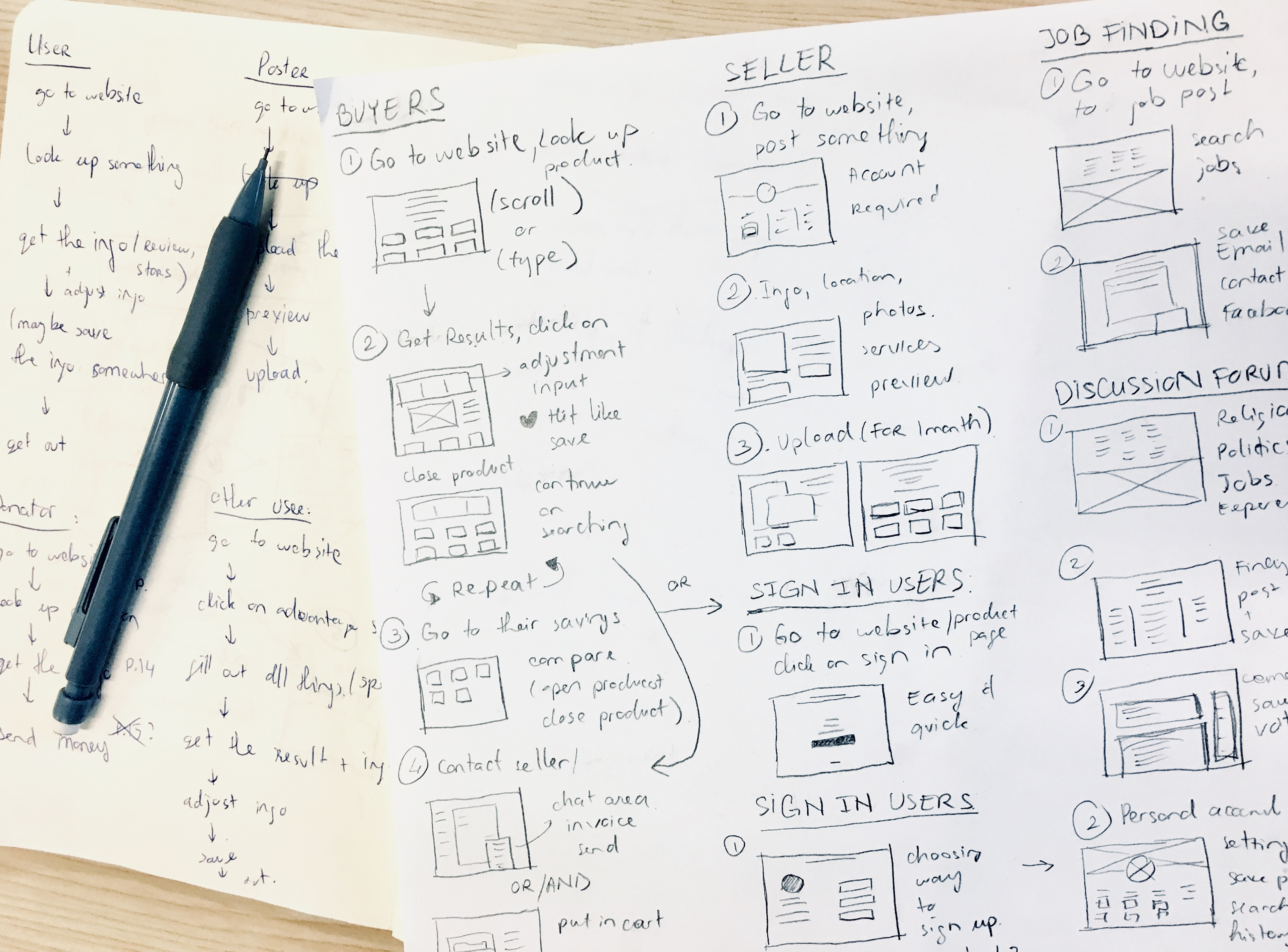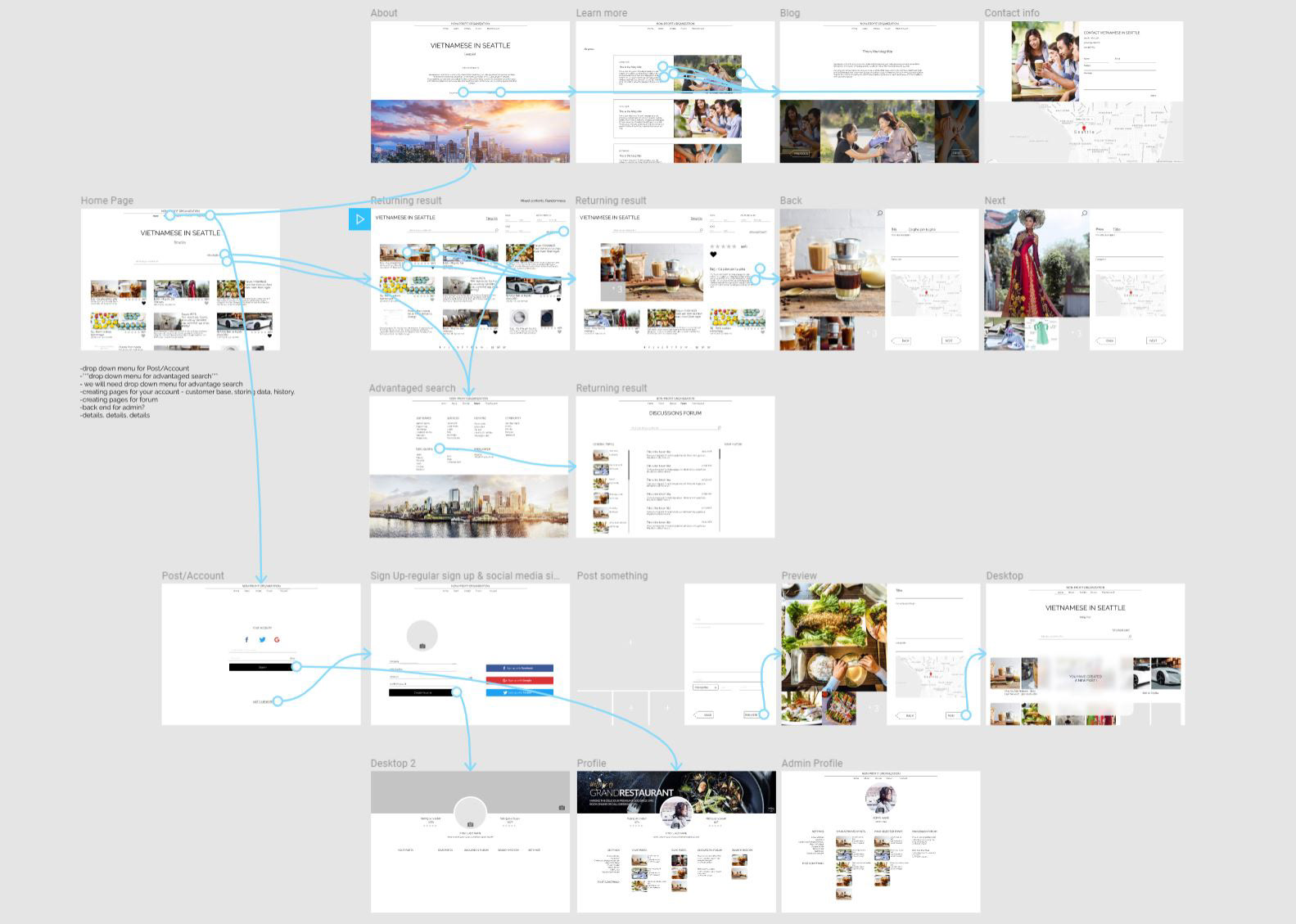 CHALLENGES FOR EACH CATEGORY
THE FORUM:  Lack of knowledge to start, build or sustain business + Difficulty finding quality advisers that speaks Vietnamese + Lack of trust toward people.
THE FREE-MARKET: Finding Vietnamese clients and workers + Financial restrains + Legal restrains.
THE JOB: 1- Access to quality resources and network.
USABILITY TESTING
DEMONSTRATING THAT A PROBLEM EXISTS
delivery for users testing